OVERVIEW
Highlights
We are a market leading, vertically integrated UK manufacturer, distributor and recycler of innovative window, door and roofline PVC building products.
All together better
Download pdf (0.9mb)
Revenue
£253.7m
13%
(12% excluding acquisitions)
2017: £224.9m
Gross margin
49.5%
(1.5)%
2017: 51.0%
Adjusted EBITDA1
£30.3m
(4)%
2017: £31.7m
Adjusted Profit Before Tax1
£22.5m
(8)%
2017: £24.5m
Profit Before Tax
£22.1m
(7)%
2017: £23.7m
Adjusted EPS1
19.1p
(6)%
2017: 20.4p
Total Dividends (per share)
9.3p
3%
2017: 9.0p
Net Debt
£23.5m
£9.0m
2017: £14.5m
(1) Adjusted measures are before non-underlying income and costs, and the related tax effect. We use adjusted profit measures to assess business performance
and they are provided here in addition to statutory measures to help describe the underlying results of the Group.
Recycled product used in our rigid PVC profile
9.5k tonnes
Average number of employees in 2018
1,666
Where we operate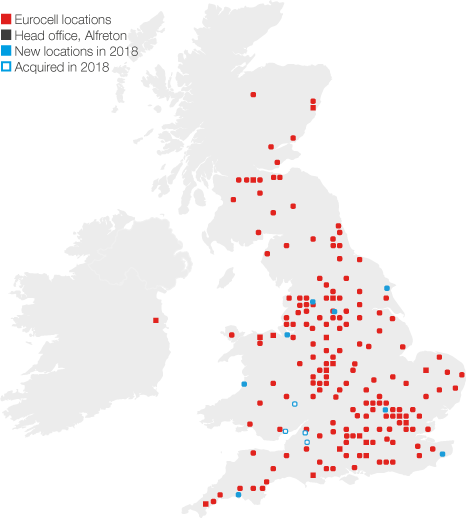 OVERVIEW
At a Glance
We operate our business through two divisions that reflect the principal routes to market for our products: Profiles and Building Plastics.
Download pdf (0.4mb)
Strategic report
Chairman's Statement and Investment Case
In 2018 we made good progress with our key strategic priorities. In particular, we continued to take market share in all areas of the business, and in so doing we believe we became the largest supplier of rigid PVC profile to the UK market.
Download pdf (0.2mb)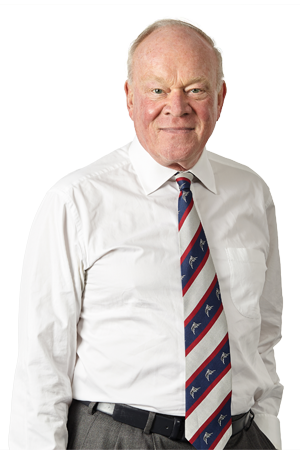 The acquisition of Ecoplas represents a major step forward in our plans to place recycling at the heart of our operation and enhance the sustainability of our business."
Bob Lawson
Chairman
Eurocell revenue by market (%)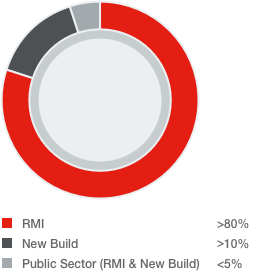 Roofline (Tonnes 000s)
Window Profile (Tonnes 000s)
Source: D&G Consulting
STRATEGIC REPORT
Market Overview
The level of UK economic activity, in particular the state of the repair, maintenance and improvement ('RMI') and new build housing markets, are important drivers of our performance.
Download pdf (0.8mb)
We manufacture
We are a leading manufacturer of rigid and foam PVC profiles, composite and PVC entrance doors for the window and building home improvement sectors. Our manufacturing process uses raw materials including PVC resin and our own produced recycled material.
49.8k
tonnes
produced in 2018
We distribute
The Profiles division supplies our manufactured profile to a network of fabricators, who in turn supply end products to installers, retail outlets and house builders.
The Building Plastics division sells, through its network of branches, our manufactured foam products and entrance doors, along with a range of third party related products, as well as windows fabricated by third parties using products manufactured by the Profiles division. Customers are mainly installers, small builders, roofing contractors and independent stockists.
>4 million
products
delivered in 2018
We recycle
We recycle both customer factory offcuts ('post-industrial' waste) and old windows that have been replaced with new ('post-consumer' waste). The recycled material is used to generate brand new extruded plastic products.
>1.5 million
windows
recycled in 2018
Vertically integrated model
The coordination of our procurement, manufacturing and distribution processes enables us to capture margin throughout all stages of our value chain.
Our recycling activities help lower material costs and improve product stability.
Scale
We operate well-invested and modern extrusion facilities.
We are the UK's largest window recycling operator.
Our extensive branch network is a driver of sales growth and market share. It also helps improve manufacturing efficiency, with pull-through demand driving higher factory utilisation.
Innovative products
We are committed to a strategy of continually developing new and existing products.
We support the use of Building Information Modelling ('BIM') software, giving architects and contractors access to a library of Eurocell products, making it easier to specify them.
Brand
We have a strong brand image and our marketing activities seek to maximise our brand awareness.
People and culture
Our experienced management team have a proven track record of achieving growth.
Our corporate culture is one of openness, trust, encouragement and clarity of purpose. We train and empower our people to help our customers grow their businesses.
Local footprint
Our branches are conveniently located and have readily available inventory, thereby providing excellent service to local customers and national groups alike.
We also strive to help our customers through the provision of technical, business development and marketing support services.
Sales growth
Our initiatives to support sales and deliver high levels of customer service differentiate Eurocell from our competitors. We expect this to drive good sales growth.
Sales growth
(excluding acquisitions)
12%
Solid profitability
We have a track record of solid profitability. We experienced some challenges with incremental volume in 2018, but expect our strong sales growth to drive increased profits in the future.
Expanding the branch network, whilst dilutive until new branches become established, should deliver healthy medium-term returns as new branches mature.
Increased use of recycled materials can help mitigate raw material pricing pressure.
Good cash generation
Our operating cash flow conversion is good, particularly in Building Plastics, where a high proportion of customers pay at point of sale or shortly thereafter.
Net cash generated from
operating activities
£17.7m
Good return on sales
Our strong brand, well-invested facilities and capital-light branch expansion programme deliver a good return on sales.
Return on sales(1)
12%
(1) Return on sales is Adjusted EBITDA/revenue
Shareholders
Our overall strategic objective is to deliver sustainable growth in shareholder value.
Employees
We work hard to train and develop our people, and provide rewards commensurate with our goal to be an employer of choice.
Fabricators
Through high-quality products and a strong focus on customer service, we have developed a very loyal customer base.
Small builders & installers
The independent sole traders that visit our branches benefit from the one-stop shop offering we provide.
House builders
House builders appreciate the quality of our products and benefit from Eurocell coordinating our fabricators' offering to meet their requirements.
Installers
We aim to make our products as easy as possible to work with, which is very attractive to our direct or indirect installer base.
Our overall objective is to deliver sustainable growth in shareholder value by increasing sales and profits at above market level growth rates through leadership in products, operations, sales, marketing and distribution.
We have five key strategic priorities:
Strategic Priorities
Strategic report
Our Strategy
Vertically
integrated
model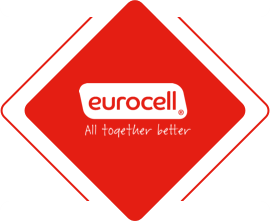 Local
distribution
offers
We intend to leverage the Eurocell brand, and the advantages that our vertically integrated business model with local distribution offers over our competitors, in order to grow our market share.
Download pdf (0.5mb)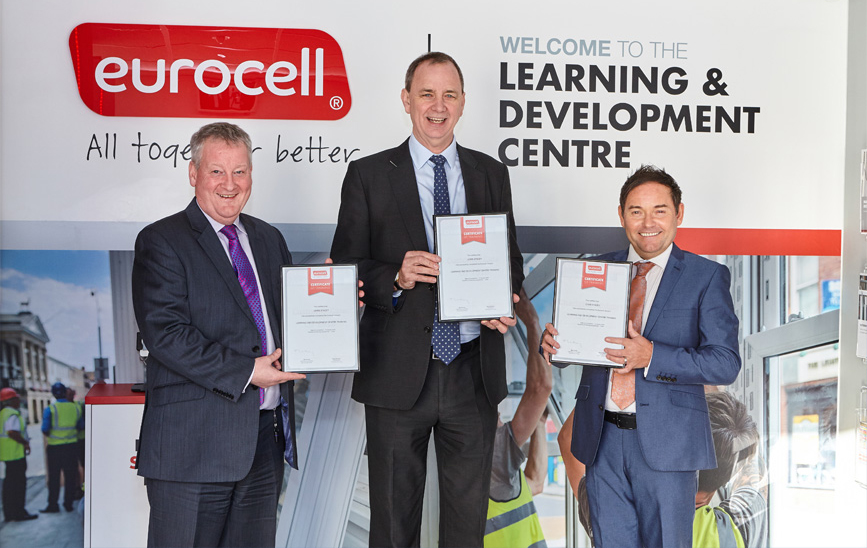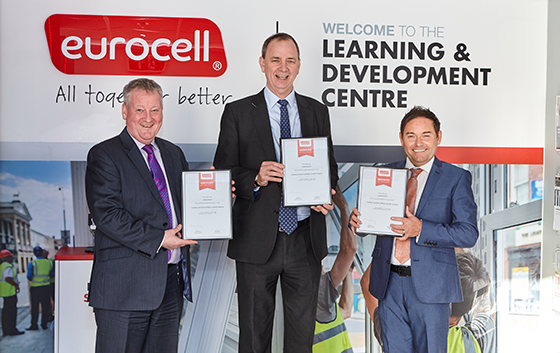 Our vision and values
One team, customer centric,
driving world class sustainable solutions
everywhere we operate.
Our values are: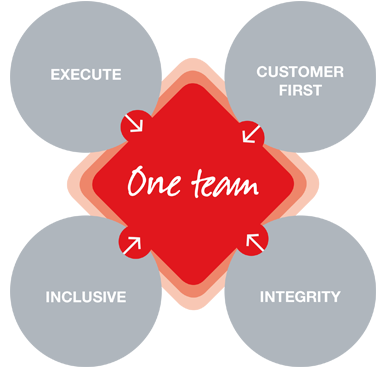 Download Centre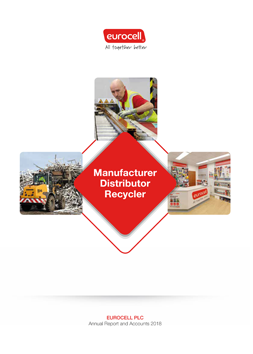 Download full pdf (2.2mb)
Overview
Strategic report
Corporate governance